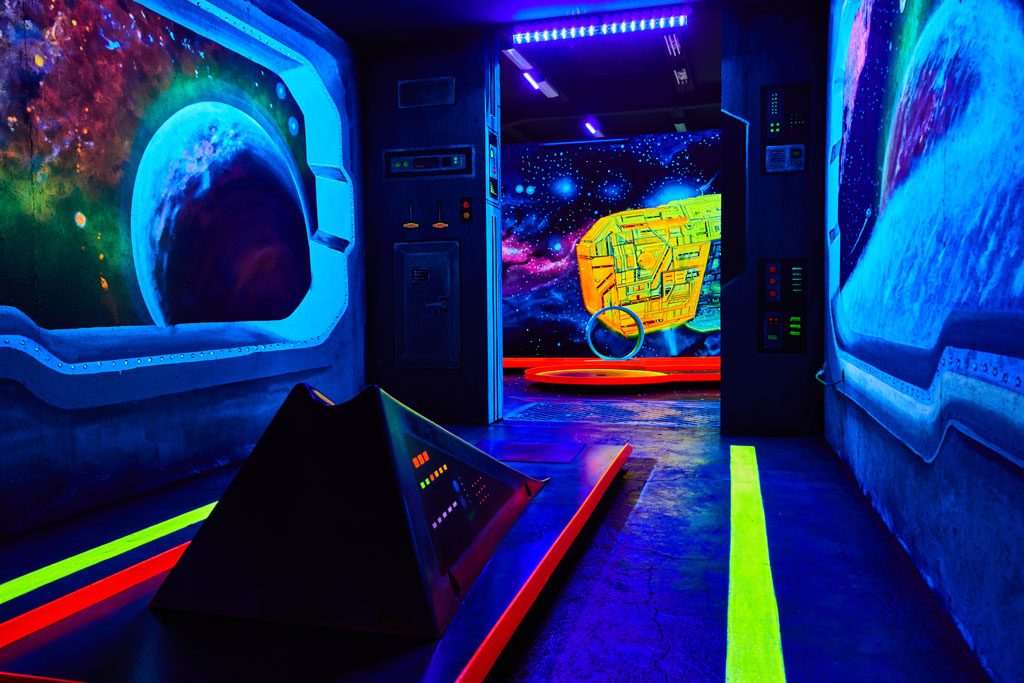 PLAYIN' THE DARK LIGHT!
How does UV light help to bring the images to life? The key is in the prism, through which lights are broken into different lengths, which we see as different colours. The lenses of Cromadepth glasses are made up of different layers of film that are made of microscopic prisms in different sizes. These prisms…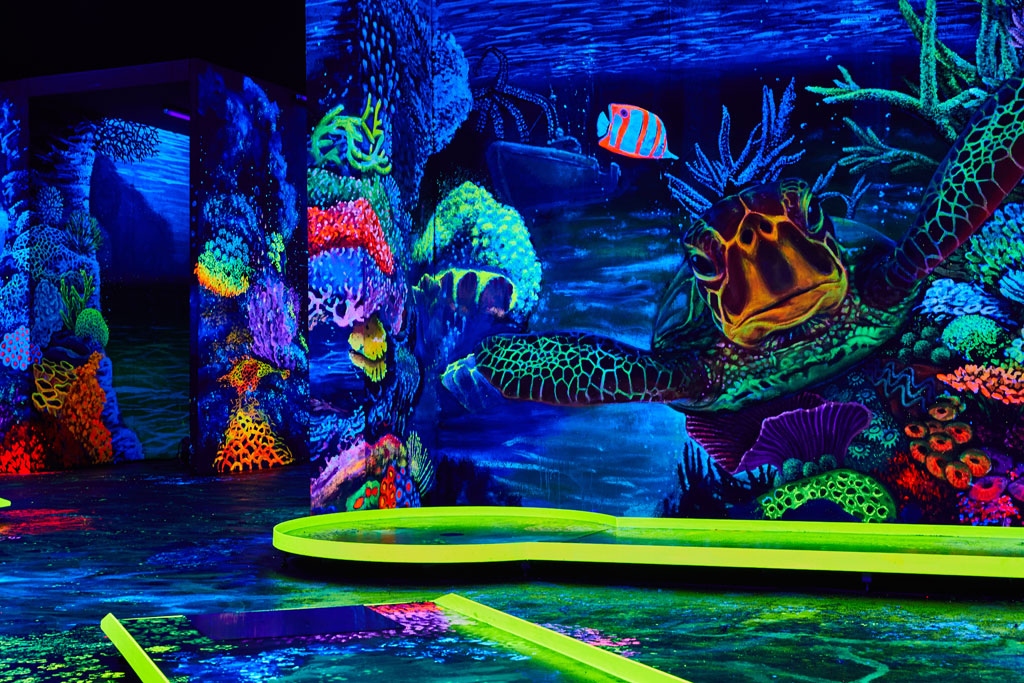 MINIGOLF IN NEW LIGHTS
Because Neonis minigolf is played indoors, it doesn't matter what the weather is. It's an excellent activity for all age groups. At Neonis with the UV lights and the special Chromdepth 3D glasses you get a very unique experience. All the images in the playing area are created by famous artists. The various colours come…
NEOPAINT
 3D PAINT
Neopaint Works, was founded in 2005 with the aim of creating professional and unusual wall paintings on wall surfaces. Our main activity is the design of oversized facade painting in the outdoor area but we also paint on canvases and other surfaces.